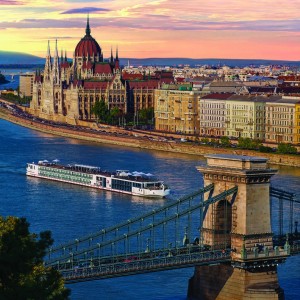 As the cruise industry has expanded, a new niche has come on the scene – river cruises. A river cruise is quite different from an ocean cruise. Because it is a cruise up a river, versus open ocean, the countryside is always in view and the stops are more frequent. The vessels are like small, friendly, floating inns. When your river cruise ship docks, you simply walk up the gangway and into the heart of the town or city. It's like cruising in the slow lane – relaxing, beautiful scenery, interesting towns and attractions. The perfect way to unwind from your everyday life.
Some river cruise ships resemble 5-star hotels, with sun decks, dining rooms, lounges, fitness facilities, swimming pools, casinos and other entertainment. Accommodations, meals on board, entertainment and special events are usually included in the cruise price.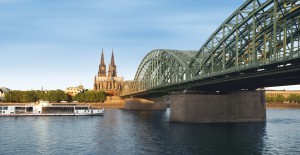 Most river cruises have a variety of onboard and onshore activities. The latter includes guided tours to historic and cultural sites, visiting local attractions, museums and galleries, and other points of interest, most of which are included in your fare. Guides give a running commentary while sailing. Because river cruise ships are smaller than ocean lines, they need to be booked well in advance. Salty Dog recommends and represents Viking River Cruises, Avalon Waterways and American Queen Steamboat Co.
Popular river cruises include trips along the Nile, Amazon, Mississippi, Yangtze, Mekong, Danube, Loboc, Rhine, Seine, Volga, Douro and Po Rivers – a river in almost all parts of the world! For more information, be sure to check out "Why You Should Use a Travel Agency."
So where have you been considering? The Caribbean?
Alaska? A Mediterranean cruise or a tour of Europe?

Simplify your decision making – call us today!

Let us show you the world!

Call toll free (800)697-9179
or(336) 476-7088