We started off just like you: we love to travel – and are passionate about cruising! But as time – and cruises – went on, we began to find that the quality of service we were getting from our travel agents was not what we expected.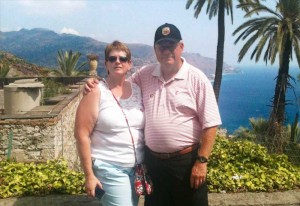 What could we do? Start our own travel agency and incorporate all the things the other travel agencies weren't doing! We know our customers have high expectations and prefer exceptional service with value-added promotions – and they won't turn down a free upgrade!
That was almost 10 years ago. Salty Dog has established a reputation for finding the best prices for cruises and tours around the world! And if we find a lower price on a trip you've already booked, we pass the savings on to you, when available!

Salty Dog Cruise and Travel Planners are Members of the American Society of Travel Agents and the Cruise Line International Association. We recommend you check out "Why You Should Use a Travel Agency" for more information. Below you will find a listing of our Awards & Distinctions. There's a reason why so many of our customers are repeat travelers!
Awards & Distinctions

Norwegian Cruise Lines Certified Freestyle Agent
The Doak & George Finch Meritorious Service Award
Globus Tour Expert
Disney College of Knowledge
Princess Cruise Lines Commodore
Hawaii Destination Specialist
Trafalgar Specialist
Regent Seven Seas Cruise Specialist

Carnival Cruise Lines University PhD of Travel
Royal Caribbean Expert Plus
Scandinavia Destination Expert
Avalon Waterways Specialist
GOGO Certified Agent
Travel Agent Academy: "Sell Romance" Agent
Specialists at destination weddings and honeymoons
Windstar Cruise Specialist
So where have you been considering? The Caribbean?
Alaska? A Mediterranean cruise or a tour of Europe?

Simplify your decision making – call us today!

Let us show you the world!

Call toll free (800)697-9179
or(336) 476-7088